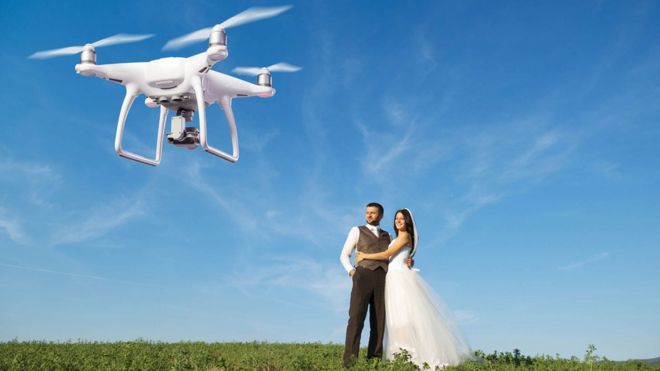 Three or four dress changes, a bevy of bridesmaids, photos taken by drone and its own #weddinghashtag.
The modern wedding has begun to take on the look of a vulgar "arms race", a lifestyle magazine has warned.
Country Life has urged people to rein it in a bit – saying weddings, and their constant cataloging on visual social media, may put couples under pressure to spend big.
They also place guests under duress to pay for the hen-do; the stag weekend; the day itself; a present or honeymoon contribution; and a new outfit.
"The whole thing has got rather out of hand," editor Mark Hedges observes.
Figures from the close of the 2016 wedding season put the average cost of the UK wedding at £27,000 and that rises to £38,000 in London.
Website Bridebook looked at 20,000 UK weddings and found 4% of those held in the south-east of England cost more than £100,000.
Source: BBC